The Ring Cycle Since early 2015 the conceptual strand of Jo McAllister's practice is sustained by The Ring Cycle, an ongoing series of exuberant, narrative rings based on words that end in -ring (Flowering, Feathering, Powdering). New rings each year provide varied challenges not encountered in her design-led work and the reflexive nature of the project enriches her practice and widens her audience.

The Ring Cycle: Flowering.
Fine silver 999, roses.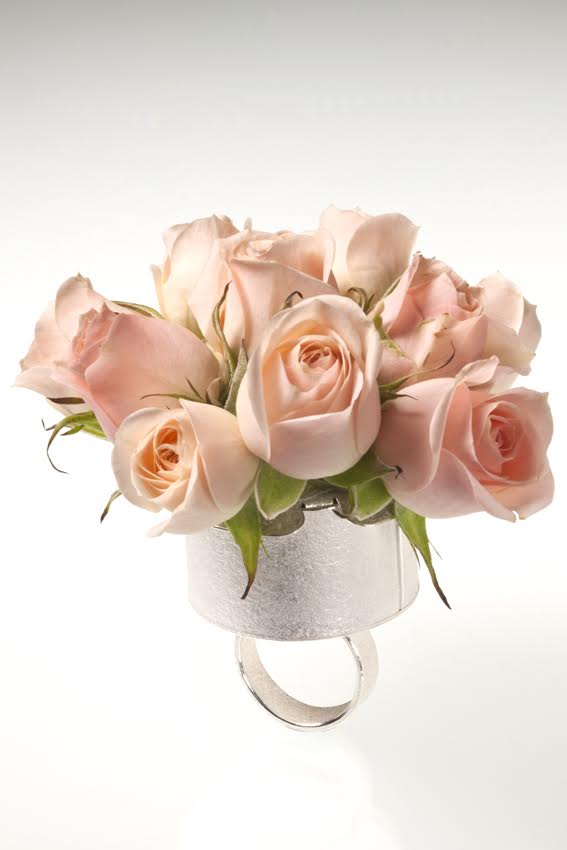 2015 h:100 x w:100 x d:100mm

The removable top is pierced to resemble a stylised rose that holds the flowers, and is fixed in place with folded tabs. Fresh or silk flowers may be tied in with fine floristry wires.


The Ring Cycle: Wandering.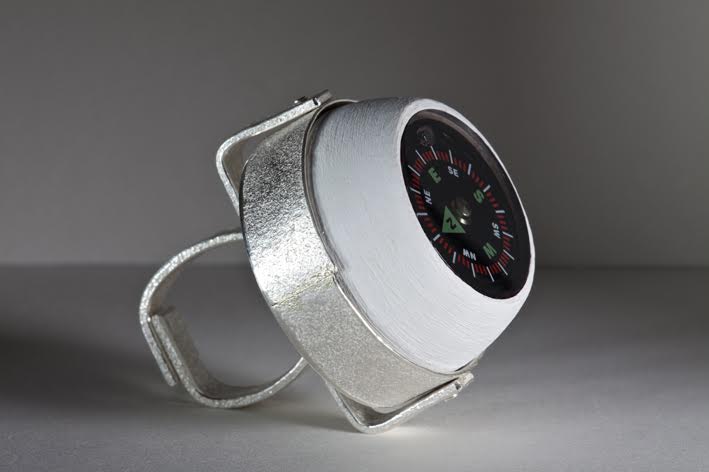 The Ring Cycle: Colouring.

The Ring Cycle: Powdering.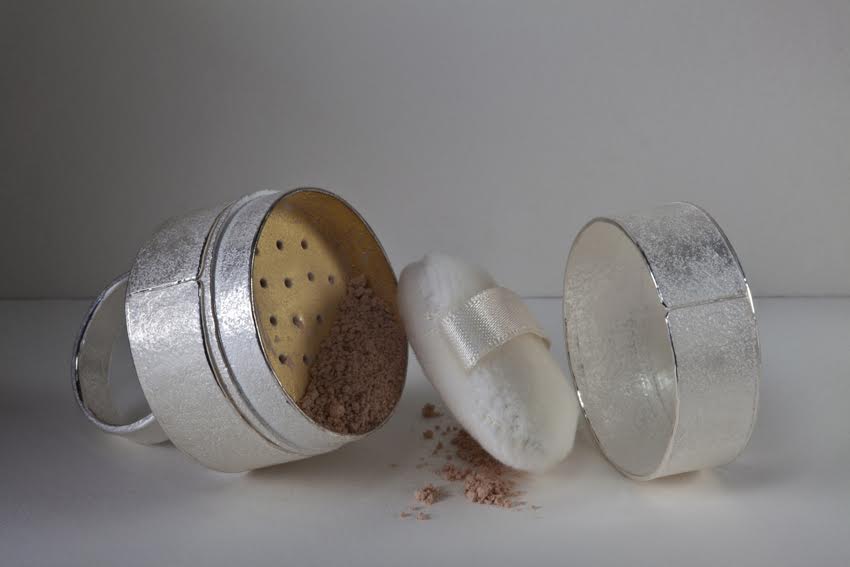 The Ring Cycle: Conjouring.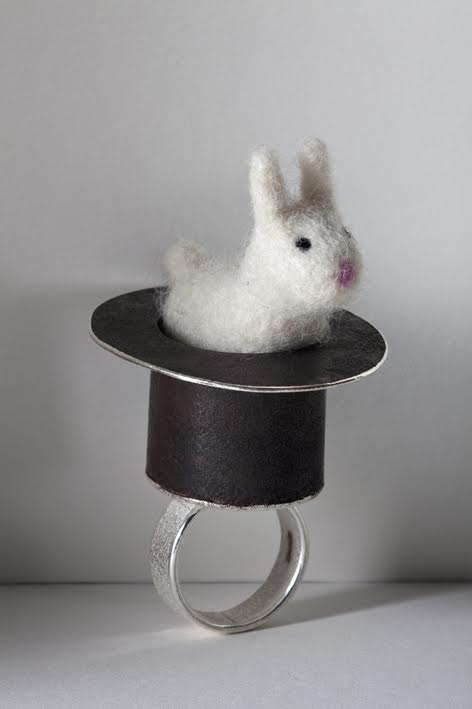 All of these pieces can be purchased or commissioned. Please contact Jo for more details.